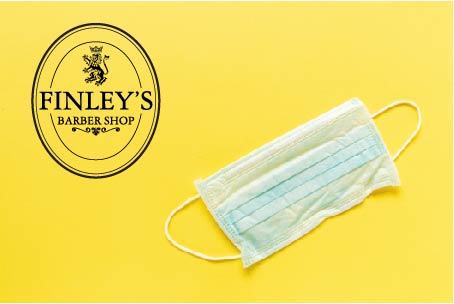 Posted: 03/03/2021
Masks are Still Required at All Finley's
As you may be aware, Governor Greg Abbott announced an order to lift the statewide mask mandate. We share the excitement of this announcement and what it means for the economic future of our home State of Texas.
Even with this great news, Finley's Barbershop will continue to require customers, guests, staff, and visitors to wear masks while Inside the barbershop.
Our decisions have been and will continue to be based on guidance provided by the Centers for Disease Control and Prevention. We appreciate everyone's efforts to keep safe by wearing masks, maintaining social distancing when possible, and washing hands frequently.
Thank you for your continued support,
Finley's Management